Let's Talk Dirty
Make sure you check out my brand New talk show "Lets Talk Dirty" . A new hit  series created by Robert Foster aka DirtyBird that discusses many real life issues ranging anywhere from Emotional problems, relationship issues , health topics and tons of more fun and exciting things.
Plus get tips on how to stay on the right track. Interact with tons of people from all over the world going through the same problems that you are facing on a daily basis . Make friends and join the fun with this New awesome DirtyBird Talk Show "Lets Talk Dirty"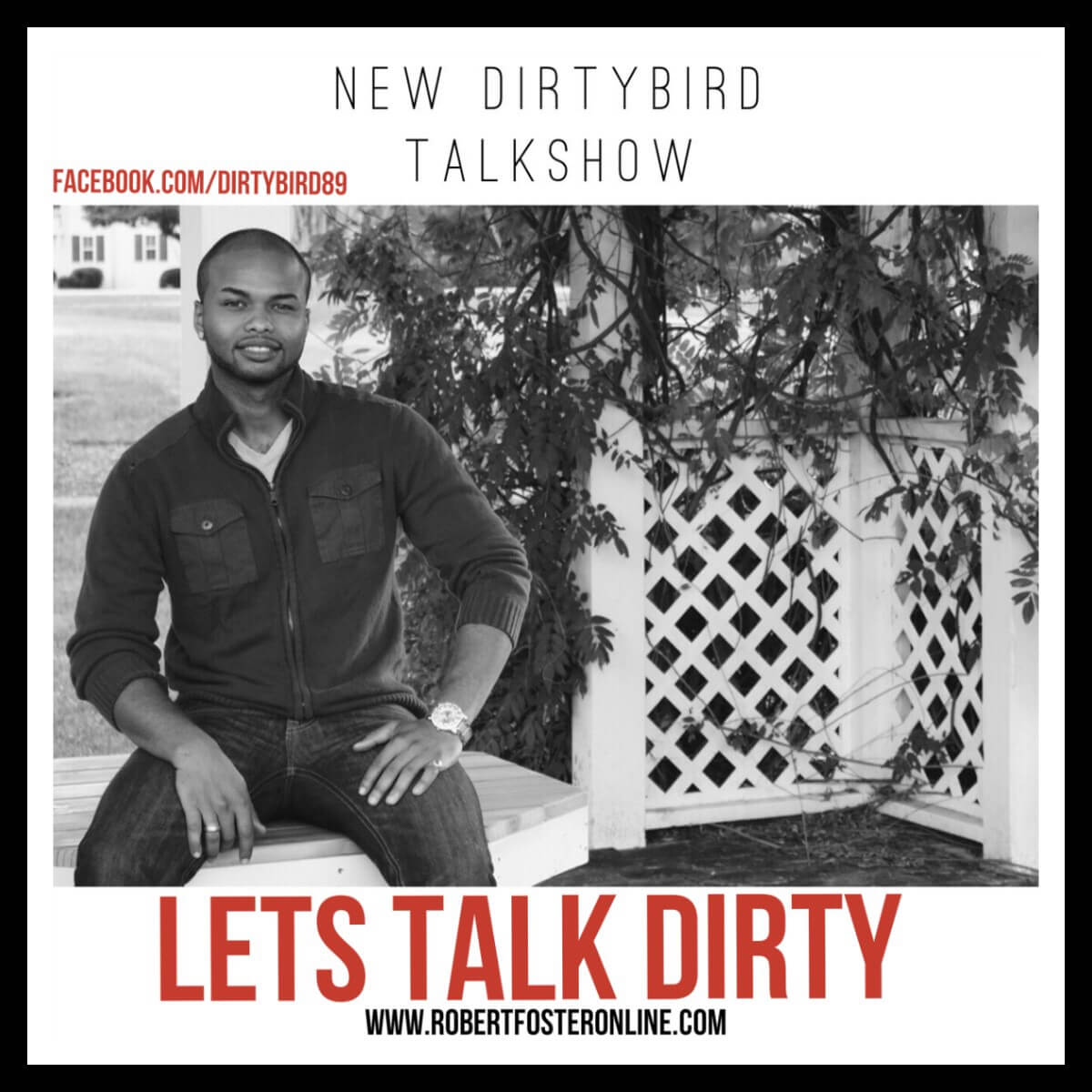 Premeire
Let's Talk Dirty: Episode 1
Purchase Products
The DirtyBird Store is packed full of the items you are looking for.
Bid in the Auction
Start Your Bidding on Original DirtyBird Products now!
Read My Books
Purchase my educational and entertaining books.
DirtyBird Original Products
Most of our products are created by hand. Therefore, products may vary in appearance. Please know that a great deal of time and attention is put into every product in our store.